I think the original thread on the ARO helmets got lost in the shuffle between server builds, so I'm making a new one.
''OAKLEY® EXPANDS CYCLING PRODUCT OFFERING WITH HELMET AND KITS
THE LEADING SPORTS PERFORMANCE EYEWEAR BRAND IN CYCLING LAUNCHES 'HEAD TO ANKLE' CYCLING COLLECTION
Wednesday, August 30, 2017 — Foothill Ranch, California: Today, Oakley announced the launch of the Oakley ARO Series Cycling Helmets and Oakley JB Cycling Kits - expanding the brand's cycling innovations to helmets and performance apparel. Built on a 30-year commitment to performance in cycling, the new product offerings feature the same leading designs and performance benefits that world-class cycling athletes have grown to expect from Oakley.
As pioneers of innovation and high performance optics, Oakley set-out to deliver design innovations, beyond eyewear, for the cycling community – striving to make ahletes faster and more precise for improved performance. Featuring designs that are distinctively beautiful and ingenious in the way they work, the full Oakley cycling category delivers the ultimate expression of obsession for athletes who share the brand's dedication and uncompromising standards of excellence.
With design innovations inspired by the fusion of aerodynamics and the human body coming together, the Oakley ARO Series Cycling Helmets and Oakley JB Cycling Kits push the boundaries of human possibility by allowing athletes to focus on performance and not the conditions around them.
Oakley ARO Series Cycling Helmets
The Oakley ARO Series is a dynamic range of premium road racing helmets specializing in seamless optics integration, aero performance and thermoregulation. The Oakley ARO Series Cycling Helmets includes Oakley ARO7, the helmet of choice for time trials and triathlons; Oakley ARO5, tuned for speed and ready for heart-pounding sprint finishes; and Oakley ARO3, engineered for those unforgiving climbs and the blistering heat.
Oakley JB Premium & JB Road Cycling Kits
Oakley and Bioracer Speedwear, a manufacturer of custom cycle clothing, embarked on a joint effort to create elite quality cycling products. Developed in partnership with Bioracer Speedwear, the Oakley JB Cycling Kits are co-engineered to help make athletes faster. Pushing the limits of design, technology and performance, the new line of world-class cycling kits and products is equipped with technological fabric features and benefits. The Oakley JB Kits come in two assortments, Premium and Road -- both include road jerseys, bibs, outwear and accessories.
"Two wheels are in Oakley's DNA. We began with a grip, and we have expanded since," said Olaf Dunz, Global Marketing Director at Oakley. "Applying what the brand has learned in eyewear – from protection from the elements to optimized aerodynamics – we are now diving deeper into cycling with the same goal we started with: optimize rider interaction with the world around them and improve performance."
This product expansion is the next chapter of Oakley's One Obsession campaign -- built to inspire and encourage professional, amateur and everyday athletes who train and compete at any level. The campaign's mission is to invite and bring together athletes and fans who share the obsession mindset in their #CantStop moments.
Starting February 2018, the ARO Helmet Series will be globally available with a suggested retail price of $500 USD for the ARO7, $250 USD for ARO5 and $180 USD for ARO3. The JB Cycling Kits will also be globally available in February 2018, ranging from $20 USD to $220 USD. The full Oakley cycling offering will be available online at Oakley.com and at select Oakley retail and wholesale locations. "
ARO07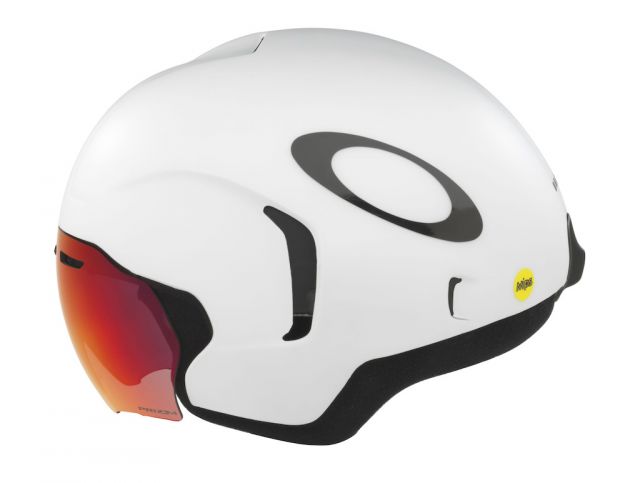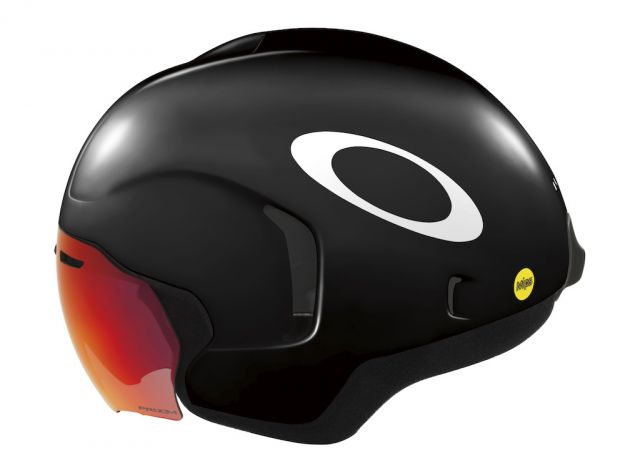 ARO05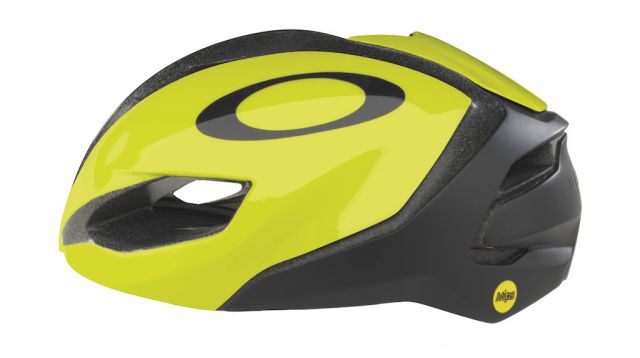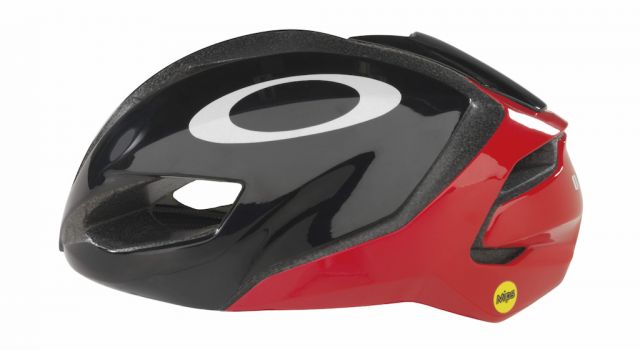 ARO03