Collectors Spotlight - July 2012 - Mrs H

Durham, UK
Mrs H: Joanne H
---
I started off my collection of sunglasses in 2006 and began collecting apparel shortly after that.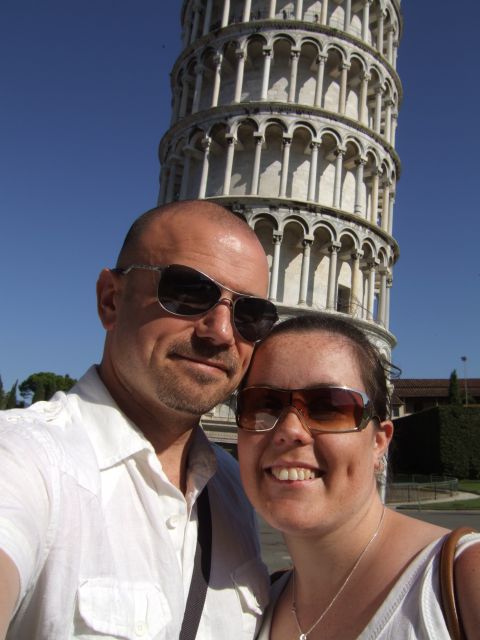 In the Summer of 2006, when Herbsley and I had just started dating, he suggested we take a drive to the Oakley Vault in York. He had been collecting Oakley since 1997 and wanted to see if there was anything new that he might like. When we got there, Herbs was disappointed not to find anything that he wanted, but a pair of berry Dartboards caught my eye. At first I was unsure about spending Oakley money, but we went to a nearby Starbucks where Herbs explained the benefits/wonders of Oakley. By the time we finished our coffees, I think he was as excited about the Dartboards as I was, and bought them for me as a gift! Result! Haha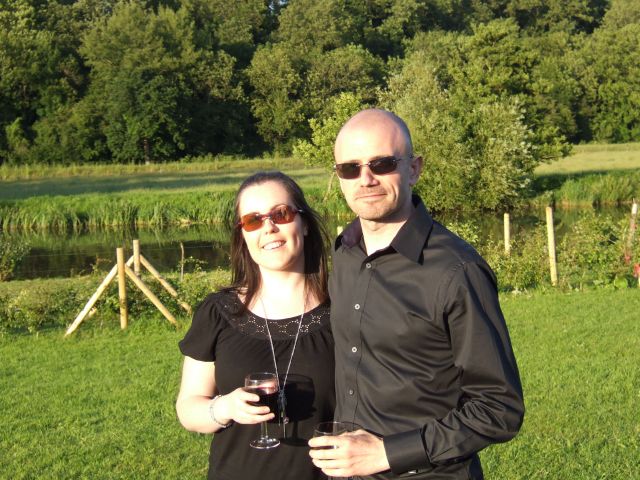 As mentioned above, my first Oakley product was the Dartboard (Berry with G30 Iridium). Where the addiction began! I still have this pair in my collection, and will never part with them.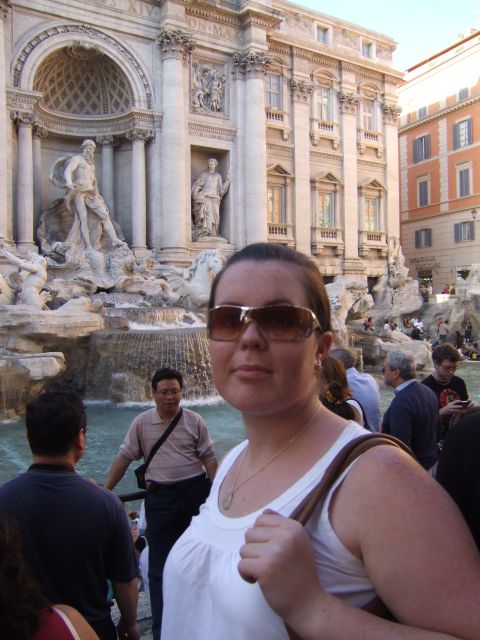 I suppose my only Oakley regret is not getting into them sooner. I feel that I missed out on a lot of classic designs when they were first released.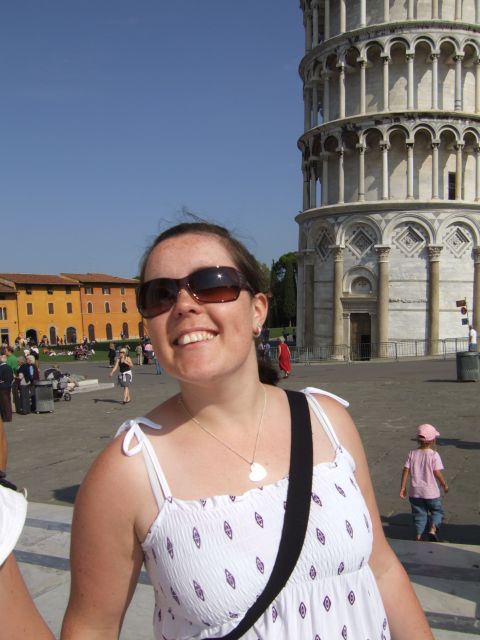 As with a number of other collectors, I am sorry to say that I am not really interested in any of Oakley's latest designs, so find myself in a bit of a rut at the moment. I still keep my eye out for older frames though, and just recently got a good deal on a pair of Gretchen Bleiler edition Restless.
I would have to say my Caia Koopman Ravishing.

When I first saw photos of this pair, I knew that one day I would have to own them. The artwork on the micro-bag, the box, and of course the frame itself is absolutely amazing. I spent quite some time looking for the perfect pair, and finally found a mint, as new in box, CK Ravishing at a price I could not resist.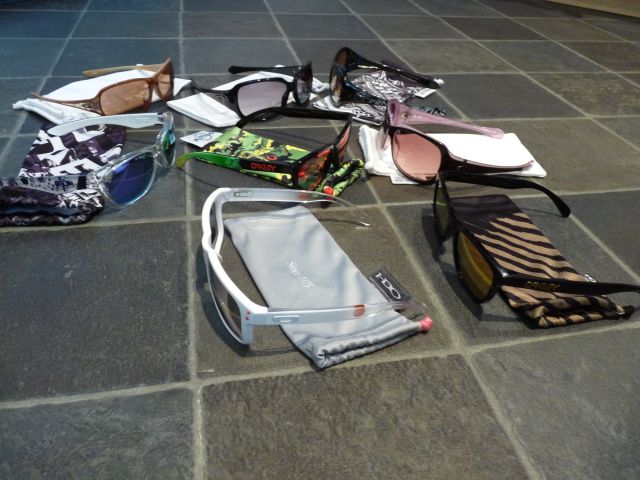 Unfortunately, having a small child means that our Oakley collections cannot be out on display!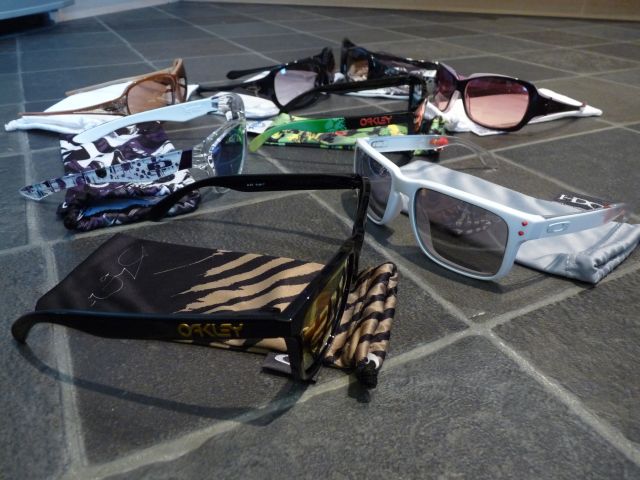 I really like Shade Station as an online retailer, they are based in Leeds, UK. (www.shadestation.co.uk )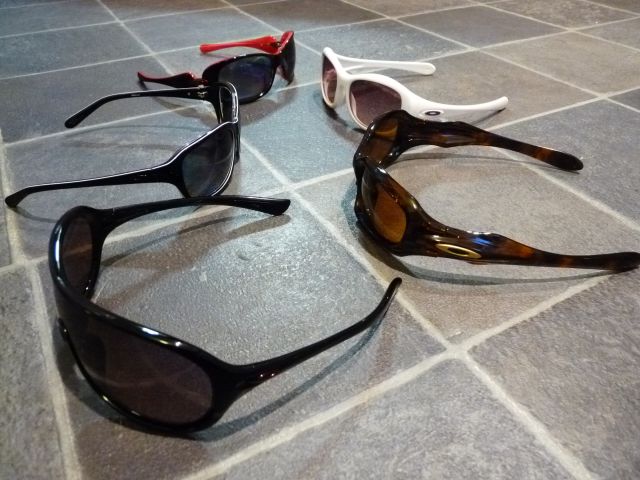 No. I think Oakley does a pretty good job of matching frames to icons and lenses in the Womens range. Although, I am thinking of contacting Dr Chop to have a "Mrs H Special Edition" made!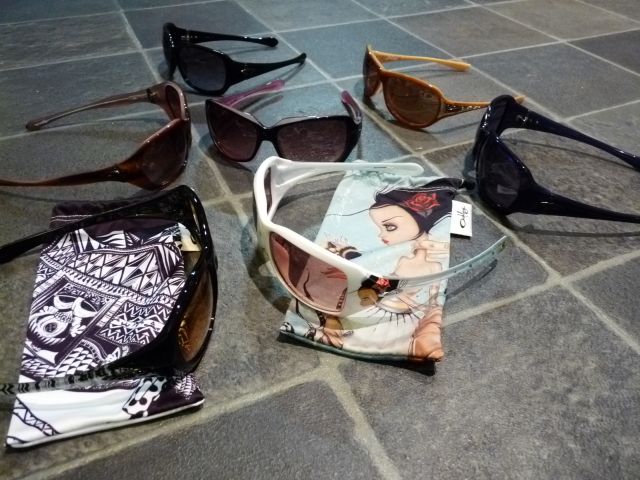 I collect (and wear) lots of Oakley gear – RX glasses, watch, some footwear, lots of apparel (coats, t-shirts, hats, cap, tops) and an Oakley lanyard and towel for the gym!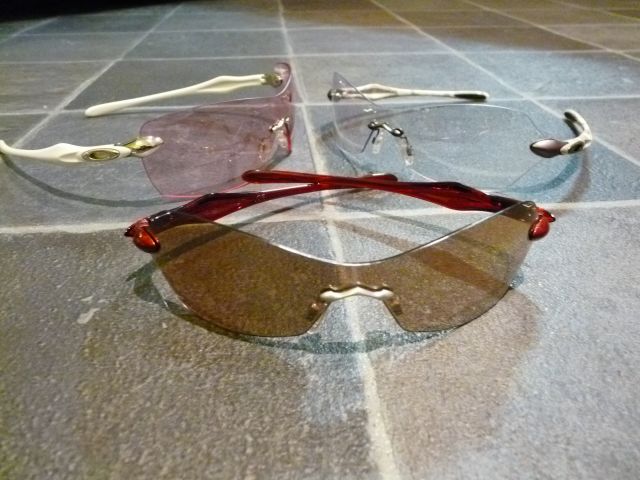 I love to horse-ride, and go out on my road-bike with Mr H.
The only other thing I like to collect are diamonds! Haha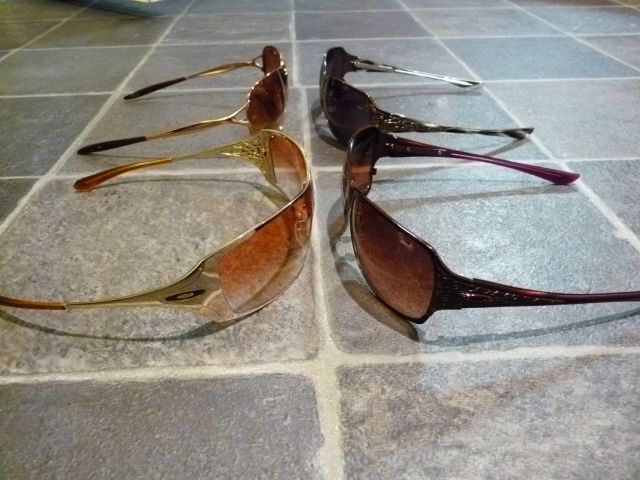 My advice to new collectors is not to buy frames just for the sake of buying them, as not all frames suit all faces and you may end up with a load of glasses that you can't actually wear. (Unless of course you are just collecting frames to display, in which case go for it! Haha). I would also say to ask advice from fellow Oakley collectors to ensure that 2nd hand products are genuine etc as there are a lot of fakes out there!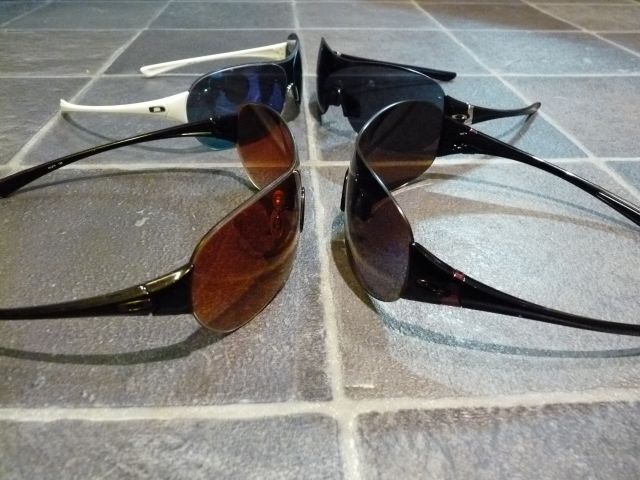 I am really lucky that my husband is also a collector, so I do not have to justify my hobby or 'hide' new purchases! My family and friends think I must be mad – after all "why do you need more than one pair of sunglasses?".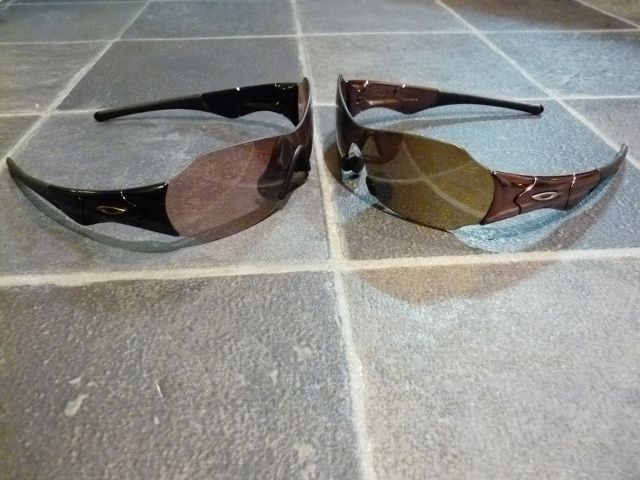 My fondest memory is getting that first pair of Dartboards and the 1.5 hour car journey home wearing them, both of us thinking how great they were! Closely follwoed by my CK pick-up.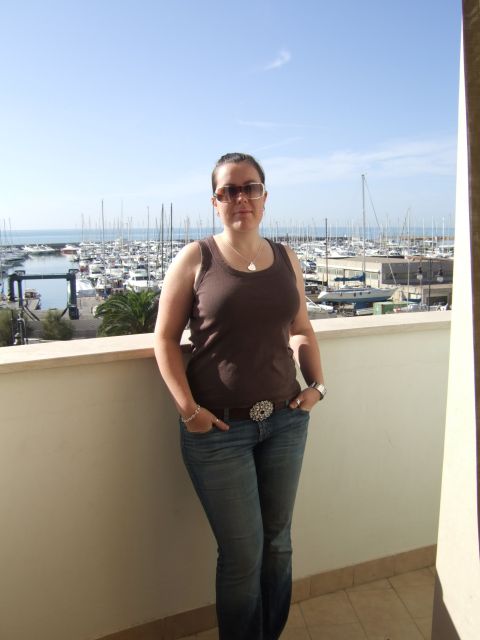 There's a lot of knowledgeable people on the OR and the Forum who are more than happy to help so don't be a stranger!
View Joanne's Collection
View Joanne's Gallery
View Joanne's Profile