Collectors Spotlight - May 2008 - chris

Age: 25 / FL
chris: Chris Thombs
---
I began collecting sunglasses in late 2002. It was a few years before I found an O store and finally began buying the apparel and shoes. I have also been recently traveling a lot and love finding O stores around the world. I also got my wife into it about 3 years ago.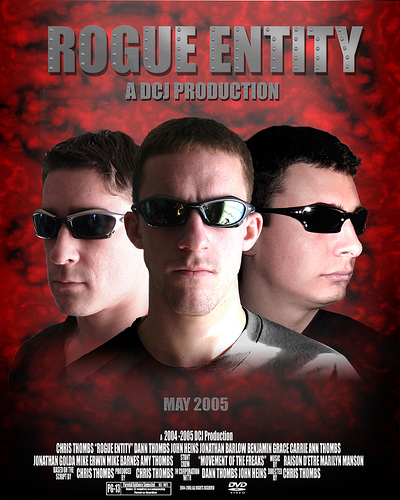 Back in 2002, I was filming a movie called Duct Wars III with a bunch of friends and one of the guys had a fake pair of straight jackets. I used to actually think Oakley's were only for the cool surfers and that it was crazy to spend that much money on glasses, after all the 10 dollar specials seemed nice enough. Well after putting them on (thinking they were real), I felt like one of the cool guys. A few weeks later after some research, I took the plunge and got a pair of Scars. When those came in the mail, I remember thinking that nothing could be cooler or more comfortable. I probably would have stopped getting more, but Christmas came and Dann got me 2 more pairs. After that I said, "Well I can't stop now… I can't afford not to!"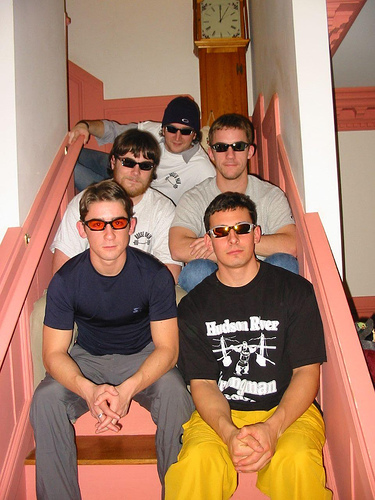 My first Pair of Oakley's were the Chrome Scars. They are an awesome pair, combining both comfort and a really tough look. They also looked really cool in the movie. And the first gift I ever gave my wife was an Oakley white fleece cap. It's probably why she kept me.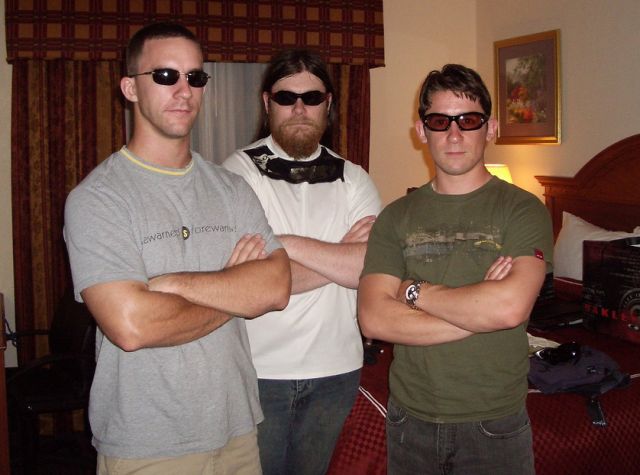 I can't say I have any big regrets, though there were a few times I really wanted a pair of glasses but just didn't have the money. For instance I saw an autographed Ichiro box and glasses in the Tokyo O store and just didn't have the money for it. This has happened a few times, with my job I am either working 7 days a week and have money and no time, or am not working at all and have no money and lots of time. Though I am now blessed with a wife that actually urges me to splurge when I get to the O stores and vaults!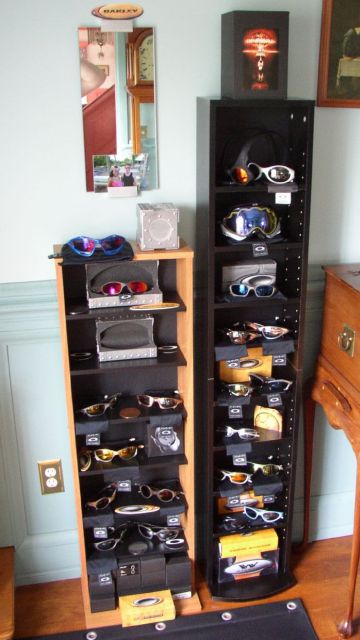 There are a bunch of items I really want, but I will never know what I'll get next. I really want a Time Tank, Blade, or Medusa Goggle. Though in reality it'll probably be some type of Tactical Apparel.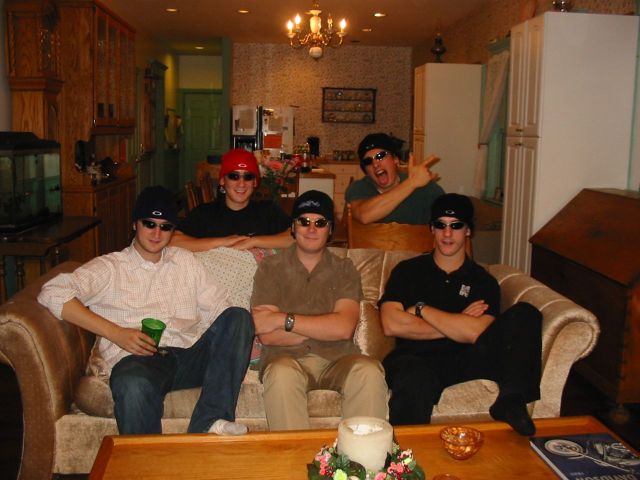 I consider everything that I have as a Jewel, but there is one item that I cherish big time. I don't even know the name of it, but it is a gray hoodie that I got in Japan. I take it everywhere I travel and I have no idea what I would do if it got lost or ruined, but I prefer not to think of things like that…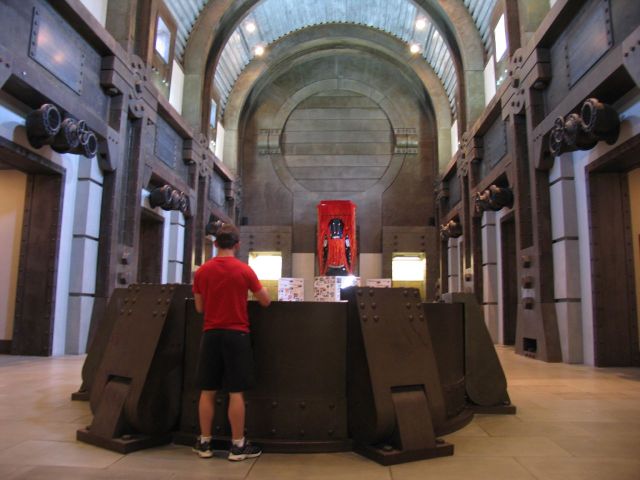 Actually since I am technically homeless and travel so frequently, I keep all my Oakley's with Dann. I have a few that I keep with me, but everything else is in his cases. I look forward to the day when I have my own house to display my stuff! I currently have one of my own display cases, which is being used by my sister while I am away.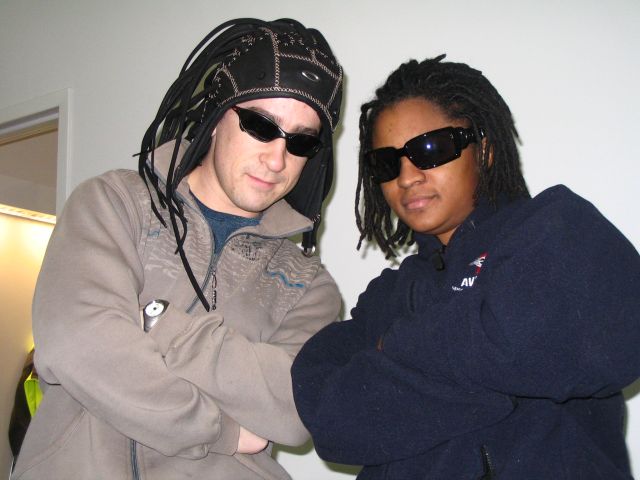 The Wrentham O Vault is by far my favorite. You can't beat the deals at the Vault! I also really enjoyed the O stores in Japan, Paris, Hawaii, and Florida. And If I can't find what I am looking for, there is always eBay and Dann…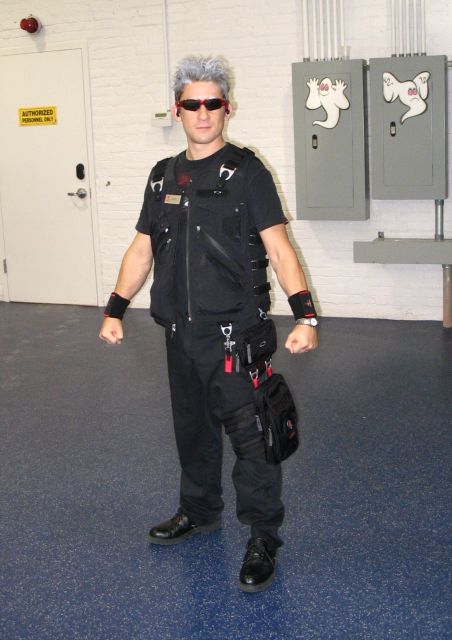 I don't customize, but I have had Dann do a few for me. I would if I could though…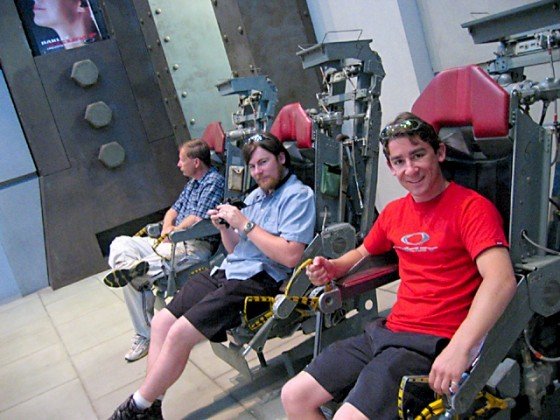 Other than the glasses, I collect bags and stuff from the Tactical Field Gear line. I get everything from shoes, everyday wear, bags, watches and the fun stuff like the medusa. I also love getting stuff for my wife, mostly just the glasses and sports apparel. I also have a 1 year old dog named Oakley, and he has a few Oakley things of his own.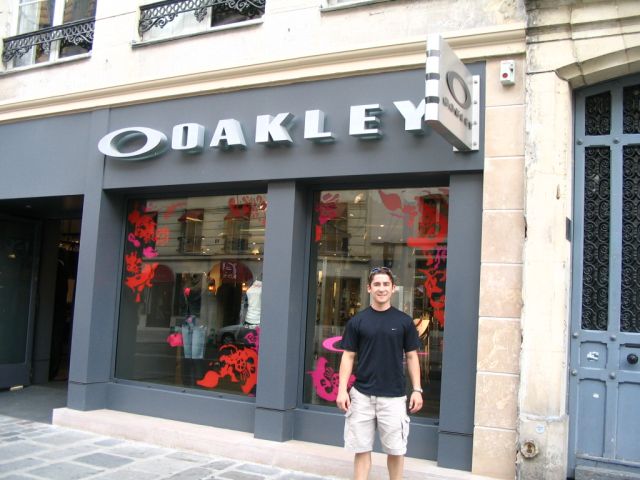 Other than Oakley, I spend a lot of time traveling and skating in Ice shows. I have done a couple television shows and various shows around the country and the world. I like gymnastics and Motorcycling, and film making.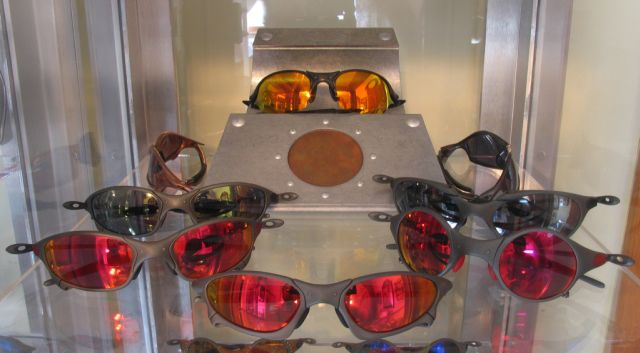 My advice would be to hit up the vaults… It hits the wallet a bit less than other retailers.
Most people think that I am sponsored, others think I am crazy. I pretty much wear only Oakley. Though since I don't even have my collection with me most people never see it…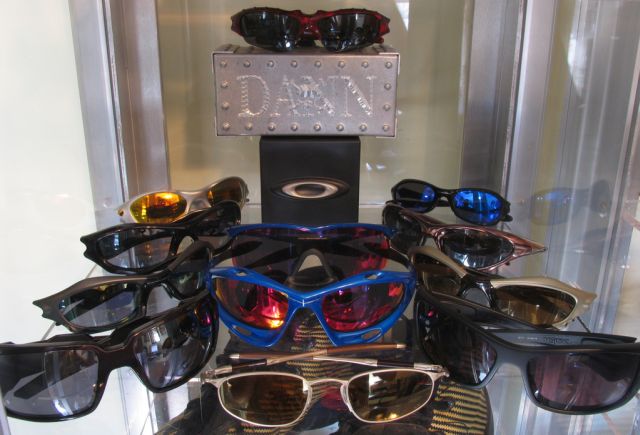 By far the best memory was approaching the Oakley factory in California. I was there with Dann and Phil for a few days and it was really a great experience.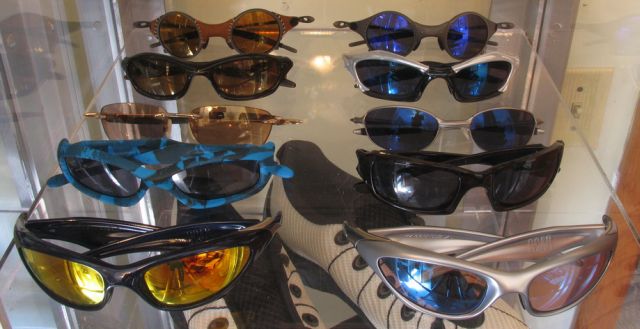 For my final words, just remember that when it comes to Oakley, you can't afford not to. If you are a real collector Oakleys should come before food.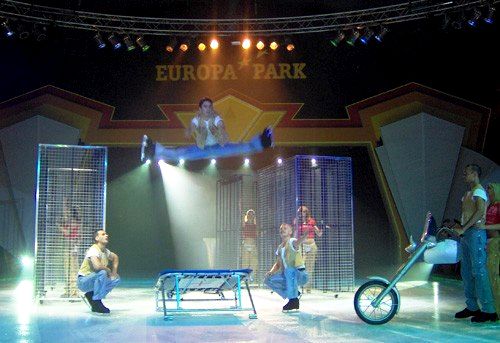 View Chris's Collection
View Chris's Gallery
View Chris's Profile