Reese LeBlanc: Reese LeBlanc
Joined
October 12th, 2017 - 2 years ago (38 logins)
Last Login
1 years ago

The P.W. Club ( A.K.A. - Oakley Selfies )

The P.W. Club ( A.K.A. - Oakley Selfies )

Titanium Penny with LG lenses and rubber kit.

My collection as of September 2017

Your latest purchase


Eyewear
13


Watches
4


Footwear
0


Apparel
0


Accessories
0

Collection
18
2Y
Dec 27, 2017 12:50 AM
Goofing off with the OTTs
. - Reese LeBlanc


Awesomeness! - qlr1
Sadly, I sold those because they were too nice to customize like I want to. I traded them for this and enough cash to get another pair that are now waiting in line to be transformed into what I have in my head.
The trade: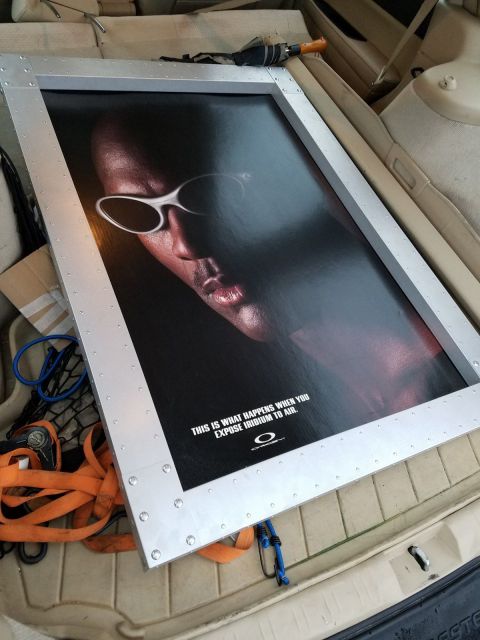 2Y
Dec 27, 2017 12:28 AM
Goofing off with the OTTs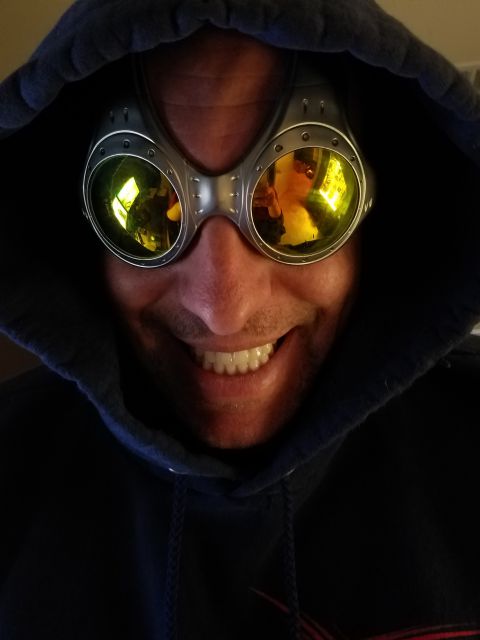 .
2Y
Oct 17, 2017 3:29 AM
Pics would help, I suppose!
2Y
Oct 13, 2017 6:04 AM
Hi all! I'm looking to get rid of a used counter top display. It will come with both shelves and key to the working lock.

As this is a used unit, there are some flaws (scratches, minor stress crack, etc).

Asking $300 and would prefer local pick up. I am located in Lexington, SC.
I will ship if necessary. Cost is on the buyer, and should be between $55 - $75 in the CONUS. (Based on others' shipping experience)

I am willing to entertain some trades. Mainly I am interested in x-metal, especially Pennys. I would also consider a comparable value in display items or watches. If you happen to have a set of Juliet cut Dillon lenses I wouldn't say no! ;)

Thanks for looking! Cross posted on the other forum.
2Y
Oct 13, 2017 2:08 AM

Square Wire 2, Dark Chrome, VR50 Gold iridium. - flyer
Very nice! In the near future I'm sending my SW2.0 to X-man to be refinished in a matte black. This would be a close second, color-wise.
2Y
Oct 13, 2017 2:05 AM

Recently won a Carbon blade on a Thai facebook auction. It's also the first time owning them and surely love them Carbon Fiber material. - Amak.2dk
I've wanted a set of these for a while. I'm hoping I can make it happen soon. Great grab!
2Y
Oct 12, 2017 4:53 PM
Hi guys. I'm Reese. Same name on the other forum. I joined right when O-review was hacked so I'm just now getting to see what the fuss was about. SO much information here!

I look forward to contributing what I can while increasing my collection. In a few short months I've gone from 2 pair to 25 andthree 3.0 cases. I like my sickness just fine, thank you!
2Y
Oct 12, 2017 4:25 PM
Very cool!
2Y
Oct 12, 2017 4:24 PM
My first pair of M Frames.
I really like the colorway but I may need to get a smaller lens style. These are heaters, yes?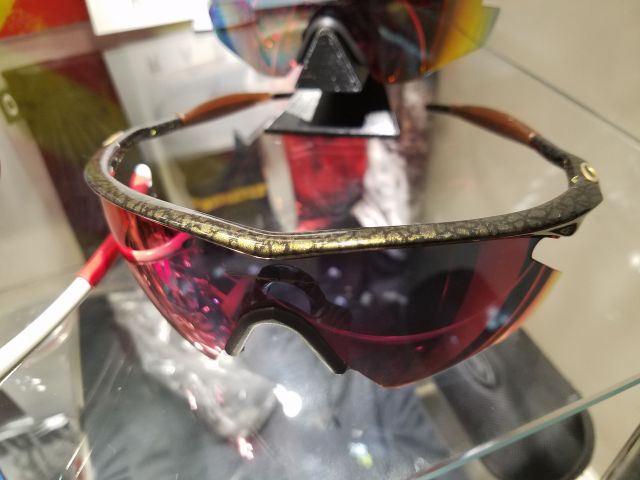 View All 9 Threads