Oakley Released from Luxottica Ownership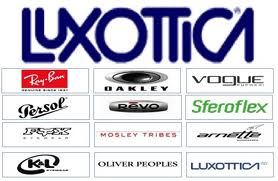 Just announced today: Luxottica, the world's biggest eyewear maker, is parting ways with Oakley after less than seven years of ownership. Sources state that "Ideological Differences" remain the central cause of the decision. While rumors of growing dissatisfaction among the consumer base were highly visible, Luxottica felt that it was doing disservice to the acquired company by limiting their creativity on a purely financial basis.
In a report issued this morning "...the core philosophies of [Oakley] have been compromised by a parent company that doesn't understand why they became a success..." There plans to be a period of corporate reversals, which may take time, but should start seeing effects as soon as Summer of this year.
"A revival of our Mad Science designs..." was promised by one spokesman, as plans to return to some fan favorites were proposed. He continued, "...enough revenue is generated by the top five models, so there's room for some experimentation". In addition to a return to prior designs, the popular Frogskins lineup is set to retire effective immediately. "They were popular, but don't fit our current style moving forward" he concluded.
Further details are set to be released in the weeks to come.