Scalper Headquarters
We brings to you the best in resources for buying and selling Oakleys. You will want to know the best way to do this selling and make much money. Kind pleasure.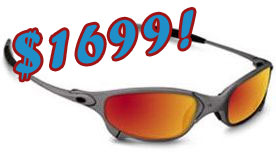 Please you will read our testimonials below and see the difference we can help you with.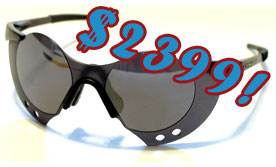 "X-metals are like a complex set of legos. You need to combine the perfect set of pieces to increase the value. Ichiro lenses in a brown frame = profit!" --BigMoneyCAPS
"You need to keep ebay open all day, and grab those deals before the collectors do. I don't miss my soul anymore." --AmericanMuscle
"Sprinkle in some weathervanes" --Anonymous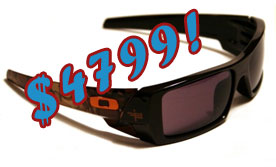 Thanks you for reading, and remember keep those Oakleys forever until someone buys them at the right price!